Doc's "5 pack" Box (build your own with Peach)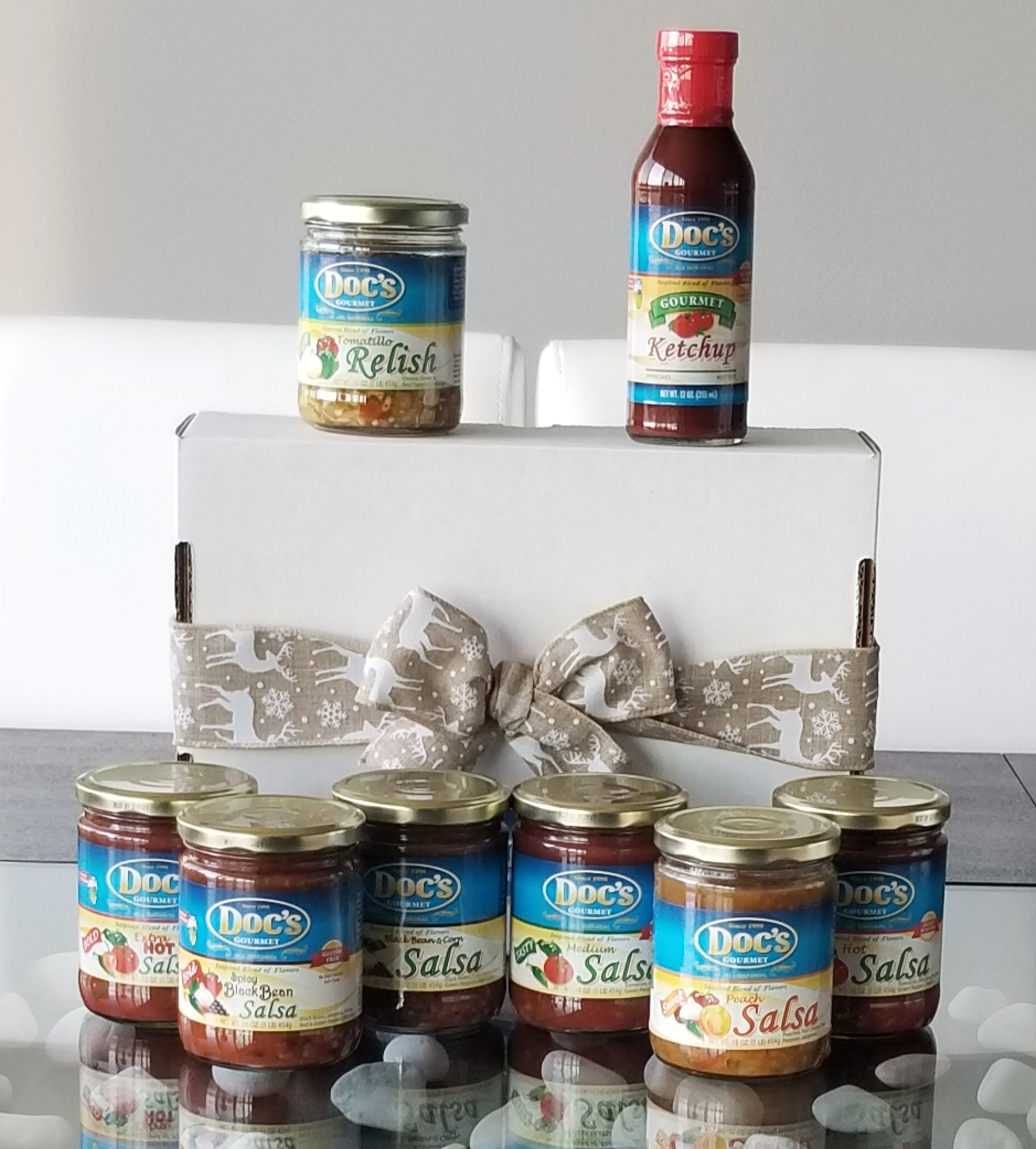 Doc's "5 pack" Box (build your own with Peach)
Oh Yeah, Give me Five!
Doc's Box (5 pack) includes:
Doc's Gourmet Ketchup
Doc's Gourmet Tomatillo Relish
AND 3 of your favorite Doc's Gourmet Salsas (choose between all 6 salsas)
Note: there is a $2 dollar price increase if Peach Salsa is added to the Doc's Box. If you do not wish to add our Peach salsa to your Doc's Box, please choose our alternative product Doc's "5 pack" Box without Peach.
*Please do not choose more than the instructed amount of salsas. You will ONLY receive the allotted amount (3 Salsas in addition to the 2 products already included) in the Doc's Box.
Price does not include shipping and handling, these fees will be added at checkout.
Shipping and handling for products weighing over 5 lbs will be priced when the order is processed.
For an additional fee, gift wrapping can be added to this gift box.